Reno Murphy Beds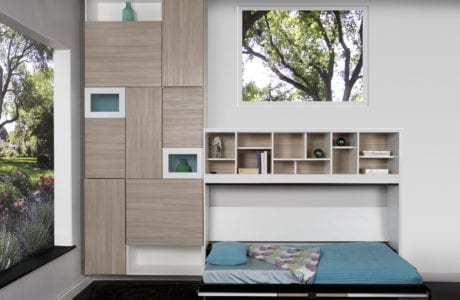 Embrace Part-Time Bedrooms with Custom Murphy Beds
Are you having trouble finding more useful living space in your home or condo here in Reno? Murphy Beds from California Closets are a great way to solve this very common problem people experience.
The key is to rethink how you conceive of a space like your spare bedroom. Part of that change in your thought process is to better understand the 'part-time bedroom' philosophy.
---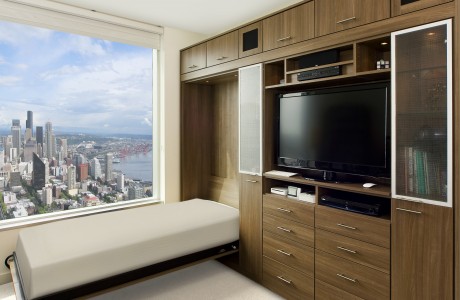 Getting to Know the Part-Time Bedroom
The term 'part-time bedroom' has started to become more popular as more people are pursuing what's known as 'micro living.' Micro living refers to people who opt to live in very small apartments or spaces and make the most efficient use out of it.
Murphy Beds are one of the ways these people can successfully live in much smaller square footage. By only using a space as a part-time bedroom, they can enjoy it for many more purposes.  This principle is the same way you can think of your spare bedroom in your home or condo. Why waste the space with an empty bed that's only used part-time? Instead, create a space that can be used for more than just one purpose.
---
Your new closet starts with a
— complimentary design consultation —