Philadelphia Walk In Closets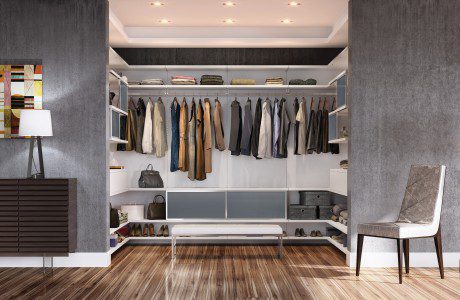 WALK IN CLOSETS: IT'S ALL ABOUT YOU
Walk in closets are almost like an extension of your personality. From the design, style and décor to the way your favorite items are organized, your closet should scream, you. California Closets specializes in creating custom closets designed to match your unique personality. With nearly four decades in the industry, we know a thing or two of how to work with any space and budget to create a room you will absolutely love.
---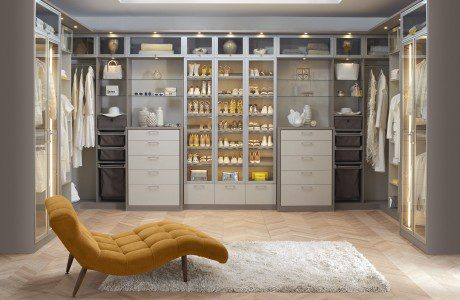 TYPES OF WALK IN CLOSETS
Need inspiration? Here are a few examples from California Closets:
- Fashionista Walk In: Filled with intricate shelving amidst a soft palette and rich textures, this choice is ideal for high-level organized storage.
- Laguna Beach Walk In: An intuitive layout with a classic white finish, ample hanging areas, a minimalist slab drawer and helpful coordinating countertops.
- Luxe Walk In: High-end luxury with contemporary construction lighted shoe storage, Sable Chroma countertops, a center island bench, and a 5-piece door for that elegant touch.
- Stylist Walk In: Classic, elegant, and filled with ample hanging space for all of your clothes.

To learn more about all of our available walk in closet choices, schedule your complimentary design consultation today.
---
Your new closet starts with a
— complimentary design consultation —