Orange County Murphy Beds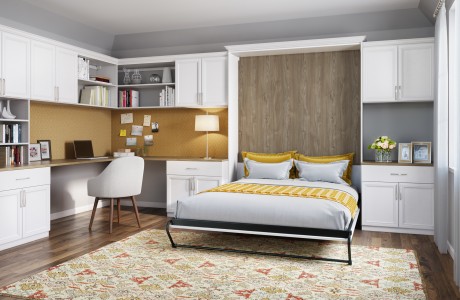 TAKE BACK YOUR SPARE ROOM WITH A MURPHY BED INSTALLATION
Do you ever feel like your possessions are calling the shots when it comes to your space? Think about your spare bedroom, for example. You probably want to use that space for more than just a mostly unused bed. But how can you keep a bed available for guests without forcing them to use an air mattress or the couch?
The answer to this question is simple: a custom designed Murphy bed from California Closets. Murphy beds are stylish, comfortable installations that fold into your wall while not in use. They're the perfect way to keep a bedroom available for whenever you need it – without sacrificing any additional space in your spare room.
---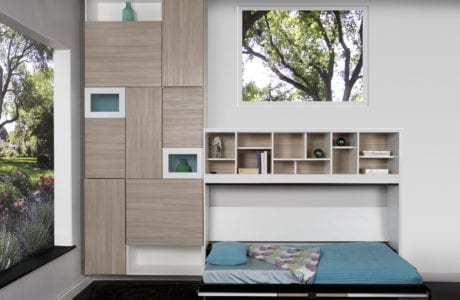 CALIFORNIA CLOSETS OF ORANGE COUNTY: MURPHY BED EXPERTS
At California Closets, our experienced team will help you find a customized Murphy bed solution for your home. Our premium cabinetry can be built specific to your room size and in a style that matches your décor. That means your Murphy bed installation will look like a naturally integrated component of your home furnishing – and a great style accent suitable for any design preference.
---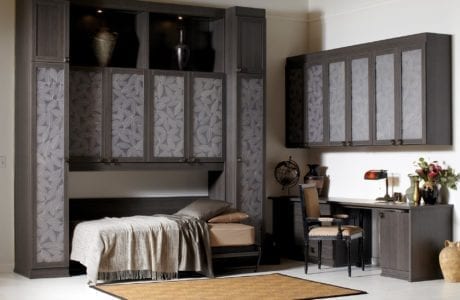 GET YOUR FREE DESIGN CONSULTATION TODAY
With California Closets of Orange County, Murphy beds remain a highly popular option for people looking to save space. Why not make the change in your own spare room – and reclaim the space you've been missing?
Call us today for a complimentary design consultation. We'll lay out all the wonderful Murphy bed options available to you. And we'll help you find a solution that fits both your design requirements as well as your budget.
---
Your new closet starts with a
— complimentary design consultation —