Los Angeles Custom Closets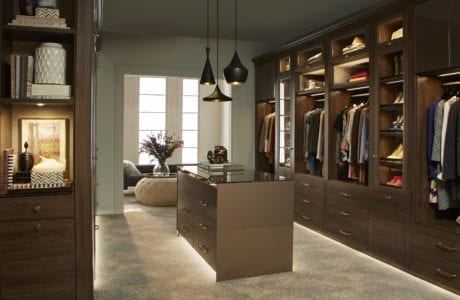 WHERE TO FIND THE BEST CUSTOM CLOSETS IN LOS ANGELES
Are you searching for a custom closet designer and cabinet maker here in Los Angeles? One challenge many people face here in L.A. is finding what they need at a reasonable price. With such a large number of businesses, it can be tough to find a reputable design and construction company that fits your budget.

The good news is that California Closets can simplify this process for you.
---
THE EXPERTS IN CUSTOM CLOSETS
With more than 120 showrooms and 700 designers, we've established ourselves as a premier brand for high-quality, durable and fashionable custom closets. Best of all, we help you achieve your customized goals within your budget.

Our design consultants have the knowledge and experience to deliver a solution you'll love that won't exceed your financial goals. Our team can show you all of the beautiful and functional options available no matter the budget you have to work with. It's what we've been doing for more than 35 years, after all.
Schedule your free design consultation with us today.
---
Your new closet starts with a
— complimentary design consultation —