Los Angeles Closet Doors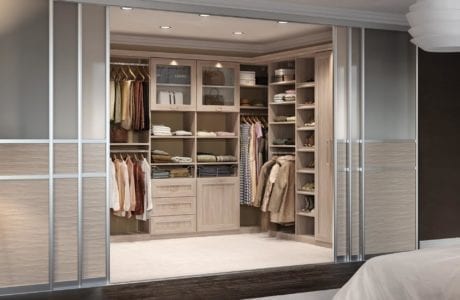 CLOSET DOORS TO ELEVATE YOUR LOS ANGELES HOME
In order to make something beautiful, you need to start from the outside and work your way in. Closet doors are an essential part in creating the custom-made, beautifully-designed closet you've always dreamed of. From sliding doors to room dividers, shelves and drawers, we'll turn your beautiful mess into a work of art with the expert help of California Closets of Los Angeles.
---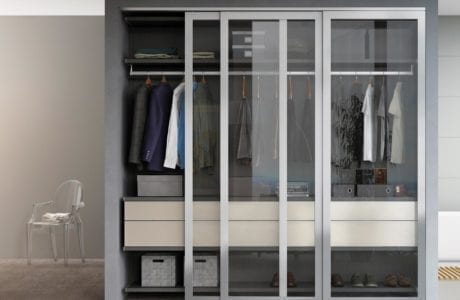 CLOSET DOOR OPTIONS
California Closets of Los Angeles provides an expansive range of closet door options for your new design. Here are just a few examples of what we can do for you:

- Doors in Multiple Styles & Finishes: We have doors, drawers, and other components available in a wide range of styles and finishes. We'll help you find just the right options for your own closet design.

- Sliding Closet Doors: Whether a walk-in or reach-in closet, sliding doors are the perfect way to save space and add simple elegance to your design. We offer all sorts of design types and accents depending on your needs.

- Room Dividers: California Closets of Los Angeles also offers room dividers to save space, add privacy, and complement your style aesthetic.

Get started today on your dream closet by scheduling a complimentary design consultation today.
---
Your new closet starts with a
— complimentary design consultation —