Las Vegas Walk-In Closet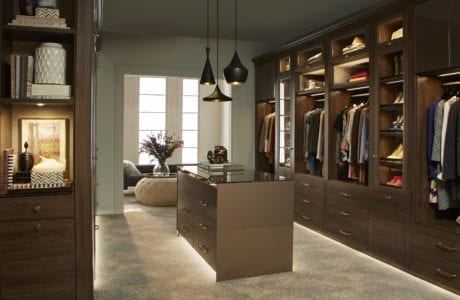 CALIFORNIA CLOSETS: THE WALK IN
Whether small or large, a walk in closet is a room all its own, so it's smart to pay extra attention to the functionality, design and organization of your space. This is where California Closets comes in. With nearly four decades in the industry, the leading closet and storage design company knows a thing or two on how to build a beautiful closet, and we work with our clients one-on-one throughout the entire process.
---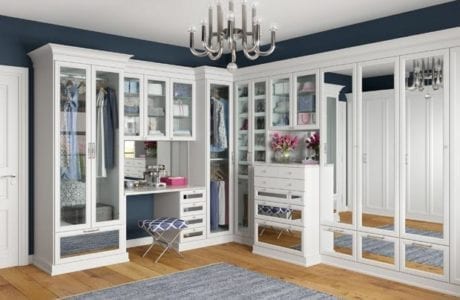 YOUR DREAM DESIGN
We custom design your dream closet to fit your specific space, style and budget. Here are some additions to make your closet truly luxurious.
- Sitting Areas & Countertops: Transform your walk in closets into truly exceptional spaces for all of your clothes, accessories and more. Seating areas and countertops give you all of the space you need to get ready without wasting time.

- Decorative Molding & Other Options: We have all of the options to make your closet a reflection of you. Decorative molding, a variety of cabinet styles, and multiple colors are available for you to choose from.
---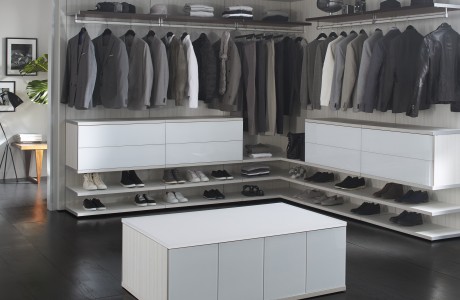 MADE FOR YOU
Each one of our custom projects is individually tailored based on your goals, your tastes and your budget. That way, you'll be sure that the finished product will provide you with everything you want in your storage.

Schedule a complimentary consultation with us today.
---
Your new closet starts with a
— complimentary design consultation —