Kansas City Murphy Beds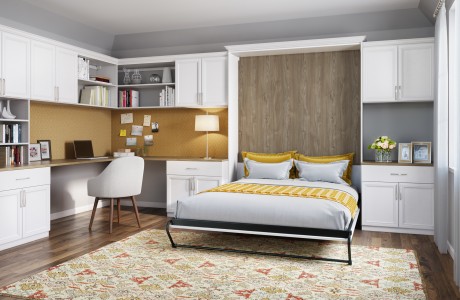 MURPHY BEDS: YOUR SECRET WEAPON TO RECLAIMING SPACE
One of the toughest challenges you can face as a homeowner is making the most use out of your space. In many cases, you start off with the best of intentions for your spare bedroom, but over time it ends up turning into a "dumping ground" for all of your stuff. The secret weapon? Installing a Murphy bed.
---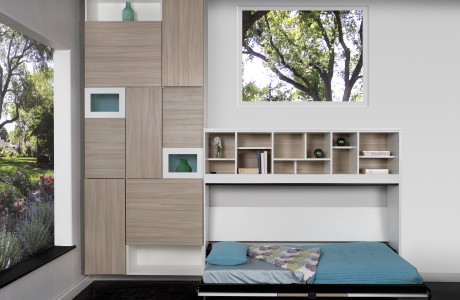 HOW MURPHY BEDS GIVE YOU MORE SPACE
A Murphy Bed Folds Up & Down Whenever You Need It: You won't waste space with a bed sitting in your spare room unused. You can fold it up or down whenever you need it.
Murphy Beds Are Installed in Customized Cabinetry Fixtures: Our beautiful and premium cabinetry is built to last for years to come.
You Can Match the Style & Arrangement Specifically for You: We'll help you find the right style and arrangement to get a solution you'll be thrilled about.
No matter what size or shape of spare bedroom you have, we can help you at California Closets of Kansas City. Murphy beds are a wonderful way to create a functional multipurpose room that matches your style and décor. Schedule your complimentary in-home design consultation today to get started.
---
Your new closet starts with a
— complimentary design consultation —