Greensboro Walk In Closets
DESIGNS TO MAXIMIZE SPACE IN YOUR WALK IN CLOSET
Most walk in closets are so spacious that disorganization seems impossible. However, even with so much storage space, closet organization systems can help keep walk-in closets clutter-free. Our designers at
California Closets of Greensboro
make the dream of an organized, efficient, and attractive closet system achievable.
---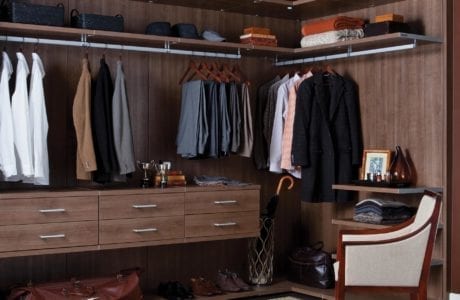 FEATURES OF WALK IN CLOSETS
We can customize a
walk in closet
closet for your master retreat that restores functionality to the space. Whether you desire a dressing area or just a place to store clothes, shoes, and accessories, our designers will work with you to bring purpose to walk-in closets in Greensboro. Our comprehensive walk-in closet solutions come complete with a variety of storage options, such as shelves, drawers, built-in closet rods, shoe racks, and much more.
---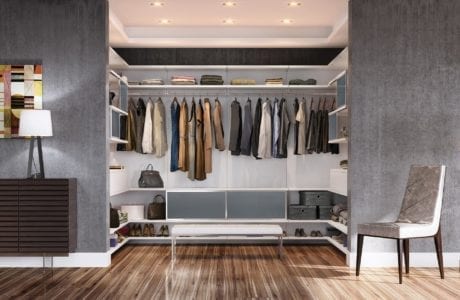 Before you get started, we will help you consider how you plan to use the space:
A place to sit. A convenient space to put on shoes and sock, such as a bench, chair, under-window seating works especially well and makes use of an area otherwise not useable.
View yourself in the mirror. You will want a mirror with at least three feet around it in an area that isn't blocked by anything, such as the door.
Streamline your walk-in closet. Customizing a closet system allows you to keep items within reach, visible, and accessible.
The goal is finding a place for all of your clothes, accessories, shoes, and more that will keep your walk-in closet clutter-free and organized. An organized space is welcoming and simplifies the task of finding the items you need.
---
Your new closet starts with a
— complimentary design consultation —