Greater Hartford Mudroom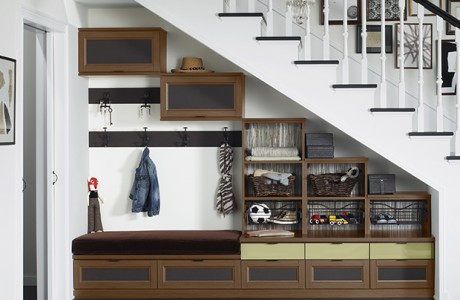 GETTING THE MOST OUT OF YOUR MUDROOM
Do you have a mudroom? If you don't, it's easy to convert a space in your home with the help of California Closets of Greater Hartford. A mudroom is the perfect solution to store all of your outdoor gear, laundry and more so you never spend wasted time searching for your gloves, hat or jacket again.
---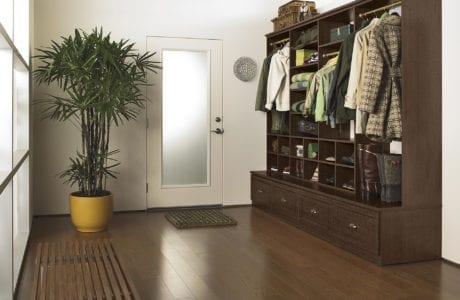 MUDROOMS AT CALIFORNIA CLOSETS
What We Offer:
Custom-Built Closets: Our design consultants and builders bring you more than 30 years of building excellence. We'll provide a durable, functional space that enhances your current setup and improves its potential.
Open Storage, Bins and More: Sometimes you need space where you can quickly throw things (and quickly grab them on your way to and from the car). Open storage areas and sliding bins create options for this very purpose.
Integrated Bench Area: You need a sitting spot to both 'suit up' for your day and to remove wet or muddy clothes. An integrated bench provides this space with a convenient sitting spot that matches the rest of your home décor and style.
Other Storage Options: From wall hooks to more out-of-the-way storage, California Closets of Greater Hartford delivers mudroom simplicity for you. It's never been easier to get the design help and cabinet building excellence – all in one convenient place.
---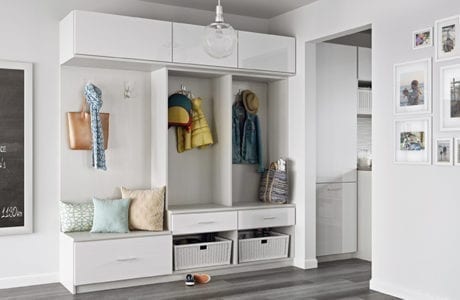 SCHEDULE YOUR COMPLIMENTARY DESIGN CONSULTATION
The first step toward a better entryway is by scheduling your complimentary in-home design consultation with our Hartford design team. They'll work with you one-on-one to build the perfect solution for your home.
---
Your new closet starts with a
— complimentary design consultation —