Fort Worth Wall Beds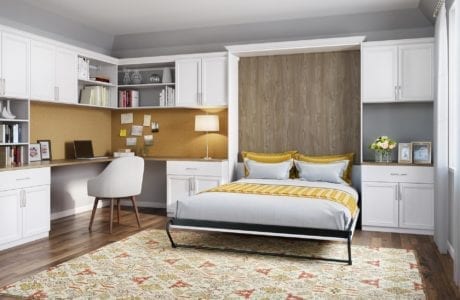 MAXIMIZE YOUR SPACE WITH A WALL BED
Transform your bed into extra space with a
wall bed
from California Closets. An easy-to-fold bed can make the most cramped of spaces into a space-saving multipurpose living area.
---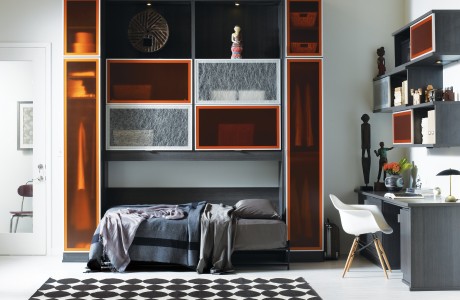 SOURCED FROM THE BEST MATERIALS
All materials used are top quality, and can be finished in a variety of colors and styles to suit your home. The bedframe and associated shelving can be solid colored or textured to look like wood, linen or other materials. Neutral colors meant to fit into any scheme range from light to dark. Even the molding and other cabinet edges can be either flat and geometric or more traditional.
---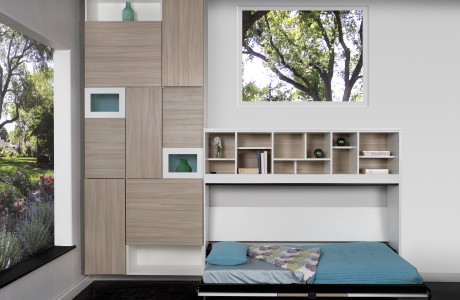 STORAGE OPTIONS
Around your Murphy or wall bed, you can have a variety of shelves and cabinets installed. Just like our closets, these storage units are customized to the amount of room you have and your needs. Wall beds in Fort Worth are meant to save you space, and the storage we provide along with them helps in that regard. Some specific installation features include:
Pull-out shelves
Open display shelves
Headboard storage
Hardware to disguise your bed
Choose Any Size Bed
---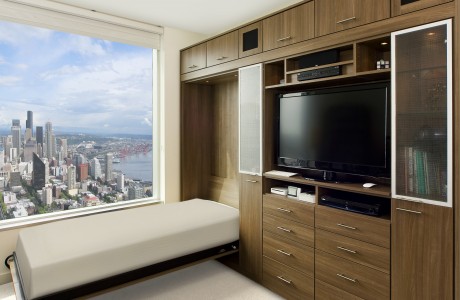 GET STARTED TODAY
No matter what your goals are, we'll help you achieve them at California Closets of Fort Worth. Schedule your complimentary in-home design consultation today to get started.
---
Your new closet starts with a
— complimentary design consultation —