Delaware and Eastern Shore Closet Organizers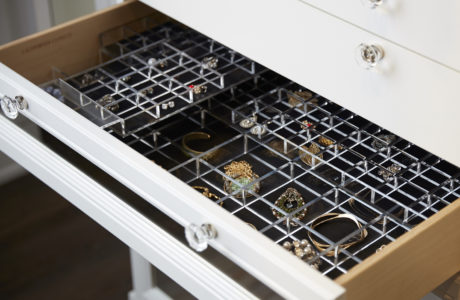 BRING ORGANIZATION, VALUE, AND BEAUTY TO YOUR HOME
Everyone wants to be a little more organized. People are often challenged by the lack of well-designed storage solutions inside their homes. Small changes made to hall closets can only do so much. When your closets, shelves, and cabinets need expert design support, make the choice that homeowners throughout the Delaware and Eastern Shore have made and give us a call. California Closets design consultants and cabinet builders can provide elegant solutions to any storage or space use concern you might have. We can bring to life your ideal closet organizers through the precise application of quality materials, skilled workmanship, and innovative style choices.

Organization is much easier to achieve and maintain with the help of shelves, racks, drawers, and other closet organizers help sort your belongings and display them for easy access.
---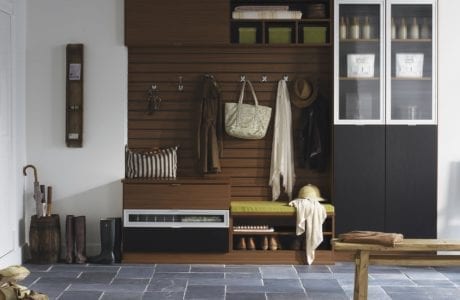 Many different rooms in your home will benefit from the addition of custom organizational solutions. For instance:

- Children's bedrooms and playrooms are kept cleaner when books and toys can be easily placed on spacious shelves.
- Bedrooms for adults and teens are easier to clean thanks to generous closet space that provides storage for shoes and other accessories in addition to garments.
- Hall closets and other utility storage spaces are easier to keep clean and organized thanks to custom built shelves, drawers, and cabinets.
- Home offices become more appealing and useful thanks to shelves, cabinets, and other organizational systems crafted by expert cabinet makers.
- Bathrooms will be more comfortable and versatile with the addition of storage nooks and shelves made to fit the available space.
---
Your new closet starts with a
— complimentary design consultation —