Dayton Murphy Beds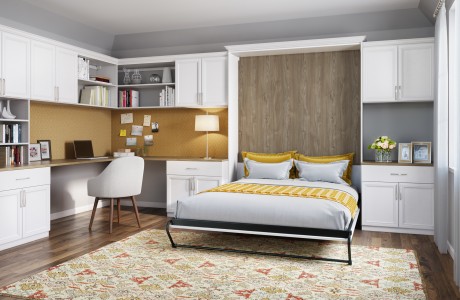 MURPHY BEDS IN DAYTON
Murphy beds are changing the way we think about living space. With smaller homes becoming more common, maximizing the space your already have is key to incorporating everything you want into your home. These custom wall beds are built into stylish cabinetry designed around your specific space, so you get style and function in one.

Below are three unique ways to incorporate a Murphy bed into your home.
---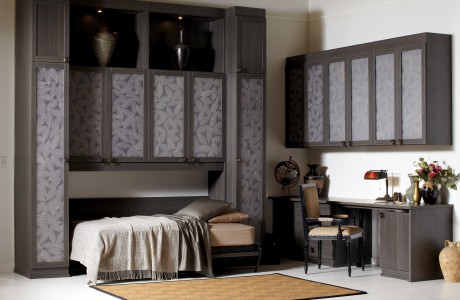 THREE MURPHY BED SOLUTIONS YOU'LL LOVE
1. Murphy Bed & Office Combination
If you need a home office but don't have room, creating a guest room/office combo is an excellent way to achieve this.
California Closets simplifies this with a dual desk and Murphy bed installation. You can have a beautiful and functional desk and cabinet combo – with a bed to fold up and down as needed.
---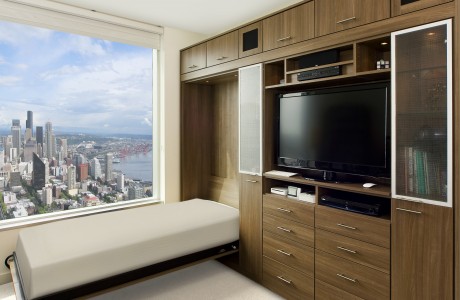 2. Making a Loft Even Loftier
In lofts and studio apartments, square footage is a high commodity. A custom Murphy bed will create additional living space to get more from your loft. A cabinet can be used for extra storage with a bed to only pull out when you need it. That way, you have plenty of available space during the day.
---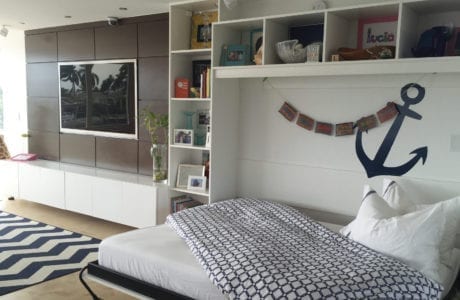 3. Easy Playroom for the Kids
If you're in a smaller home, your child's bedroom may not have the activity space he or she needs. A Murphy bed is a fun way to provide activity space for your child to have fun – custom-built for your needs.
---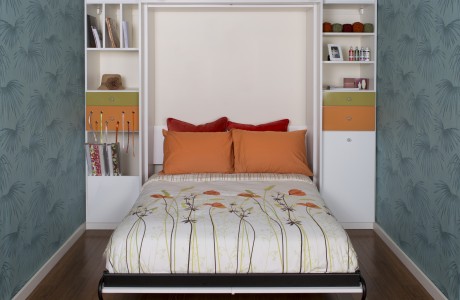 SCHEDULE YOUR COMPLIMENTARY CONSULTATION
No matter your specific goals, California Closets of Dayton has a Murphy bed option you'll absolutely love. Call today for your free in-home design consultation to see how great your living space can become with our help.
---
Your new closet starts with a
— complimentary design consultation —