Dayton Closet Design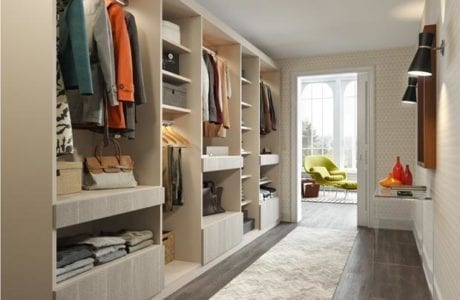 CUSTOM CLOSETS IN DAYTON
California Closets of Dayton has established itself as a top provider of custom closet solutions. With nearly four decades in the industry, we know a thing or two about storage, and we pride ourselves in getting to know all of our clients one-on-one, so that we will custom design and build the perfect solution for your home here in Dayton.
---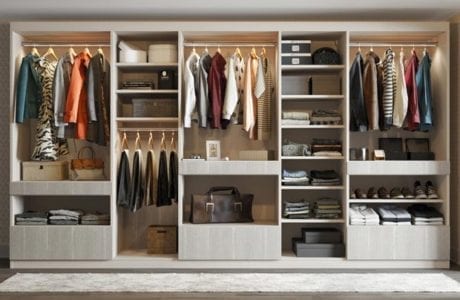 CLOSET DESIGN SECRETS FROM THE PROS
Tip: Install Rods Above & Below
Closet rods are the perfect place to hang up anything from clothes and jackets to a hanging shoe rack. Many people don't realize that installing rods underneath other ones is a simple way to double your hanging space. Space out the rods to give you enough room to hang what you need on both levels.
Tip: Baskets Go a Long Way
To get purses, shoes and more off the floor, install baskets to give them a home. From a visual standpoint, it's amazing how much neater your closet will look with a few baskets.
---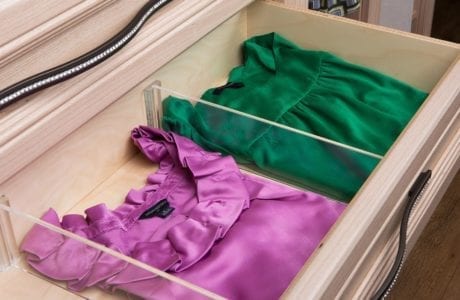 Tip: Don't Forget the Back of the Door
Hang a rack on the back of your closet door to add an additional layer of storage potential. Many people opt for shoe racks on the backside of the door. It's a highly effective way to store more of what you need in smaller closets.
Tip: Divide & Conquer on Shelves
Add a few dividers on your shelving to distinguish space – and to create more potential for your organization.
---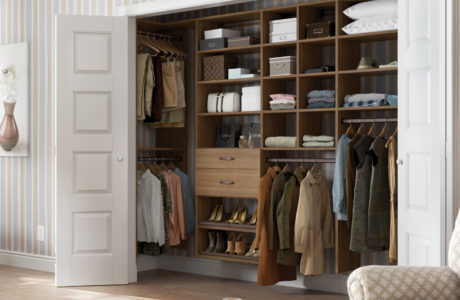 SCHEDULE YOUR DESIGN CONSULTATION
Our design consultants here at California Closets of Dayton are here to help you achieve more with your closets. Schedule your own complimentary in-home design consultation with our Dayton team so we can develop a plan specifically for your budget, space and your home's design aesthetic.
---
Your new closet starts with a
— complimentary design consultation —