Dallas Wardrobe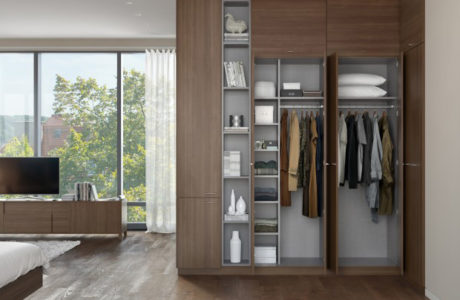 How a Great Wardrobe Design Transforms Your Home
Having a well-designed wardrobe is like having a treasured piece of custom-crafted furniture. The right finishes, decorative moldings, and beautiful doors are designed to fit naturally into any space and provides unexpected luxury to your home. So whether revamping your current wardrobe or installing a new one, it's best to rely on the trusted experts at California Closets.
---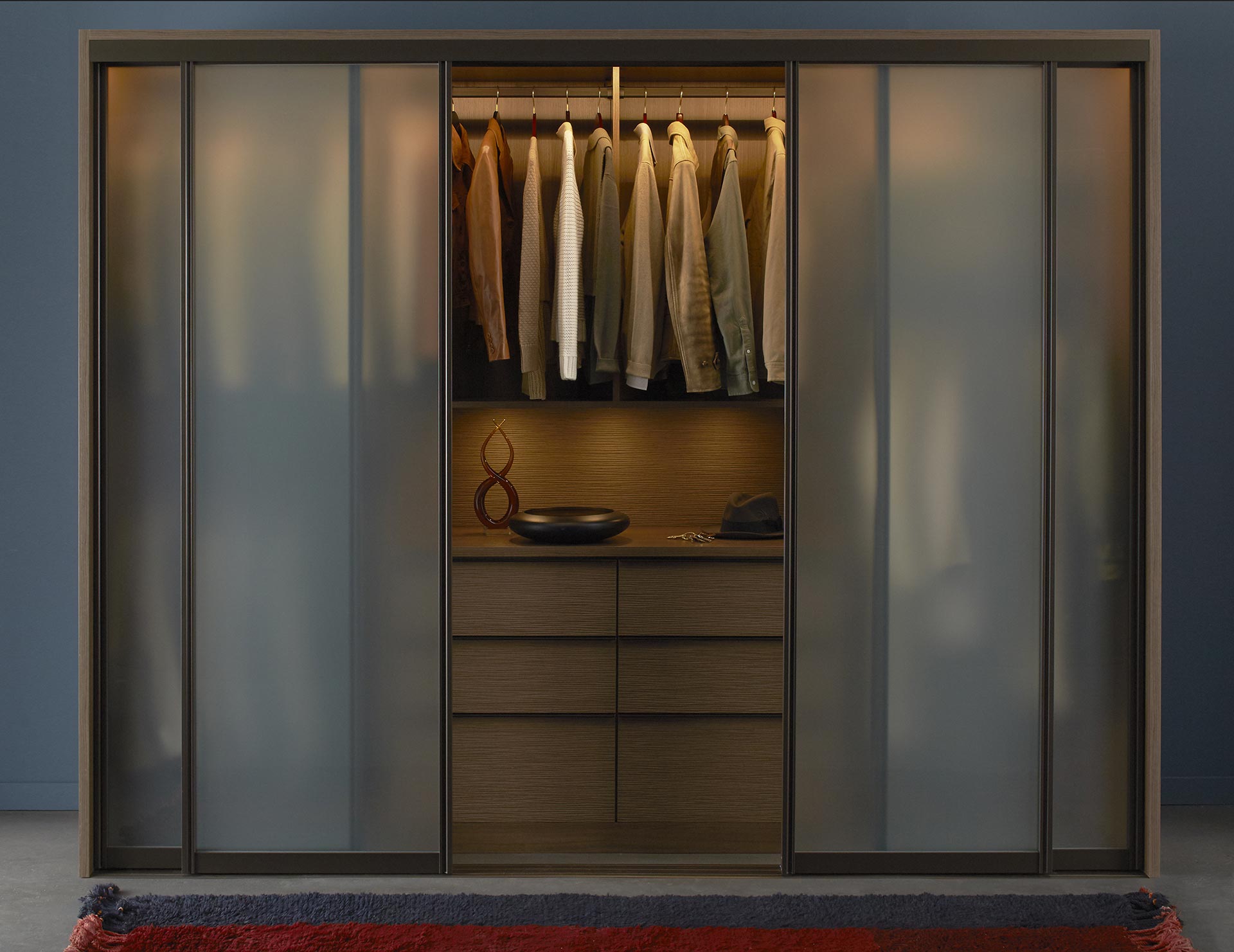 Envisioning Your Wardrobe
The key to a great wardrobe is a design that accommodates everything you need. The California Closets design team will work with you to understand all of your specific needs and design goals for the space. From there, we'll develop a customized plan to make sure all of your goals are met.
---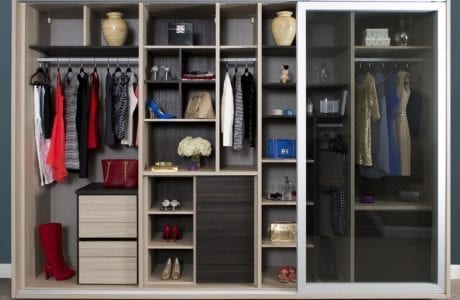 In-Demand Wardrobe Designs
Learn about a few of the most popular wardrobe designs from California Closets:
     Soho Built-In Wardrobe (Top): The Soho Wardrobe is all about creating a clean and dynamic closed-door organization solution. Its minimalist style with a Walnut finish gives you deep, concealed storage and insert countertops for displaying whatever you like.
     Urban Master (Middle): The Urban Master is inspired by mid-century designs, which give it a classic, timeless look. The Roman Walnut and oil-rubbed bronze powder coated aluminum add a touch of elegance to the design – alongside convenient, push-to-open doors.
     Peabody (Right):  The Peabody is a favorite among the staff here at California Closets of Dallas. Wardrobes with glass doors are not as common, but this sliding door option ensures your clothes and accessories are always easy to see and find. Slab front doors, a variety of finishes and push-to-open drawers give convenience right alongside a simple-yet-striking design aesthetic.
Schedule your free design consultation today to get started on your dream wardrobe design.
---
Your new closet starts with a
— complimentary design consultation —