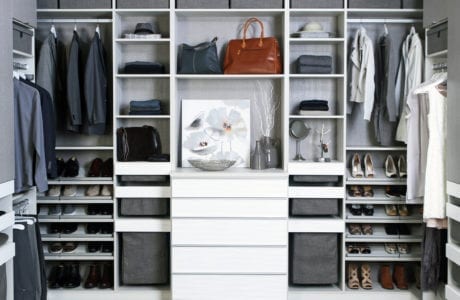 HOW TO BUILD YOUR DREAM WALK IN CLOSET IN COLUMBUS
They say that with great power comes great responsibility. Well, having a walk in closet can certainly be empowering; it makes it convenient for you to store your clothes and other belongings, and to really make good, smart use of the space in your home. But there is a responsibility that goes along with that—the responsibility of keeping your walk in closet well organized. Otherwise, those benefits will be squandered, and your walk in closet will simply become a place of chaos and clutter.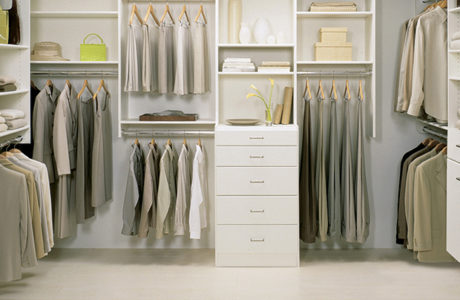 Keeping a walk in closet organized is tough, and requires you to invest in good closet design. Here at California Closets of Columbus, walk in closets aren't just about function – they're about style, too. We have all sorts of custom options – from elegant trims and finishes to decorative moldings and dramatic lighting. Our designers will work with you to design and build you the ultimate walk in closet that gets you organized in style.