Columbia Murphy Beds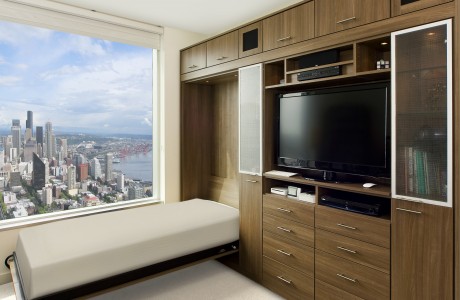 MURPHY BEDS SOLVE YOUR SPATIAL DILEMMA
If you live in a small space, it's hard to find room for all of the things you want. The key is to maximize every square inch you already have. With
Murphy beds
from California Closets, that solves the problem exactly, and creatively makes a multipurpose room out of any area in your home, so you can house guests when they're in town, and use the room as an office or something else when they're not.
---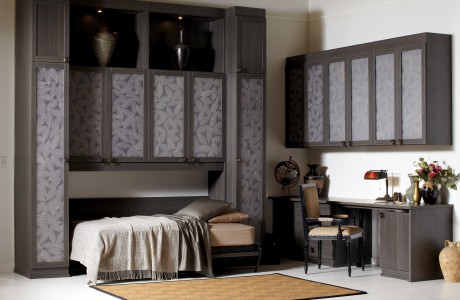 MURPHY BEDS FROM CALIFORNIA CLOSETS
Our murphy beds in Columbia are much more than your grandparents' pullout couch. We design the bed around your needs so you'll have plenty of room to store pillows, books and anything else that will fit. We accommodate a full range of bed sizes, which means you won't have to worry about your feet hanging off a bed that's too short. What else can we offer?
Side-tilt: If you are really low on space and want to optimize your square footage, this is the option for you.
Traditional: If you have plenty of space or just want your set up to feel like a traditional bedroom setting, the standard bed style extends perpendicularly to give you that familiar feel.
Pullout nightstand: Many of our clients enjoy our pullout drawer acts like a nightstand.
Storage cabinets: When you fold your bed away, you'll need a place to store those extra pillows and blankets, which is why we'll include plenty of cabinets and drawers.
---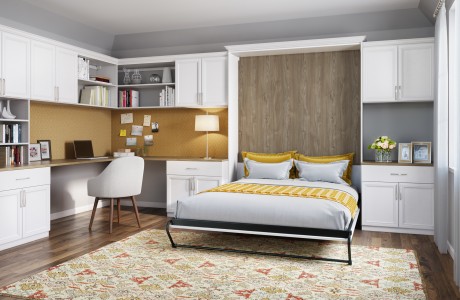 GET STARTED TODAY
---
Your new closet starts with a
— complimentary design consultation —