Cape Cod Home Office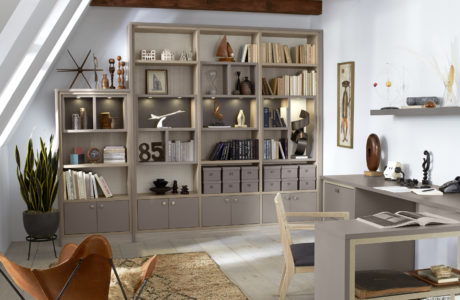 YOUR HOME OFFICE, YOUR WAY
Whether you prefer something quiet and private, or you want a creative, collaborate workspace; your
home office
should reflect you. That's why we work with all of our clients one-on-one: to figure out exactly what your needs are to achieve the best office solution for your home.
---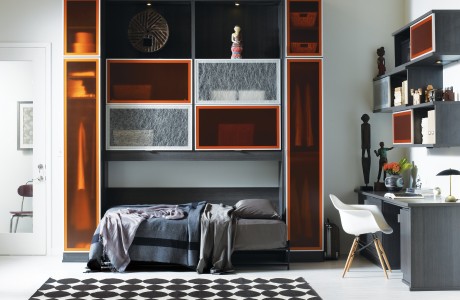 ESSENTIAL HOME OFFICE ACCESSORIES:
Bookshelves:We offer custom-sized bookshelves in a variety of styles and colors to fit all of your books, documents, and accessories.
Counter Surfaces:Depending on your style, we have a counter that looks great and encourages ongoing collaboration.
Lower Desk Cabinetry: Keep all of your computers, cords, and other elements out of view to for a more productive work environment.
Upper Storage Cabinets: Store paper, toner, ink cartridges, and other necessary supplies right above you in stylish, mounted upper cabinetry.
Floating Shelves: Display your collectibles or other items in a distinctly elegant presentation.
Murphy Beds: Do you need to use your office for more than just a workspace? Custom Murphy beds can fold up into beautiful cabinetry during office hours – and back down into a comfortable bed when it's time to sleep.
---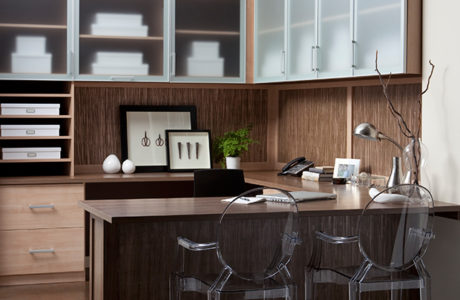 GET STARTED TODAY
Get started on your home office redesign today by contacting the
California Closets Cape Cod
team. We'll provide a complimentary in-home design consultation to discuss your needs, style and budget to deliver the perfect solution for you.
---
Your new closet starts with a
— complimentary design consultation —