Tiffani Thiessen Talks Favorite Features in her California Closets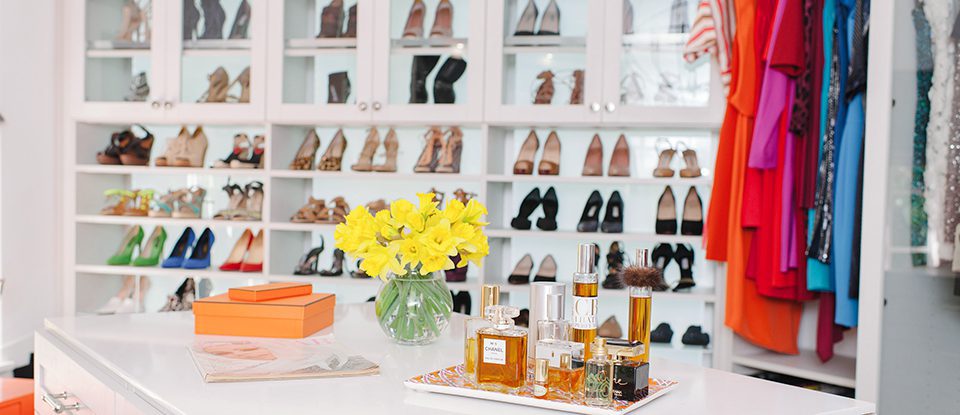 For my new closet, we were able to transform a space off the master bedroom…my old office. The room was honestly perfect for a dedicated
walk in closet
. Nicole Kypreos, my design consultant from California Closets, proposed a layout for how we could best utilize the space given my busy schedule as a working mom. I love fashion, so the closet was a really important part of remodeling the home. Before the renovation, I had a small reach in closet, so honestly I had organized piles of clothes and accessories in different areas scattered about the house.  This new closet gave me all the space I needed to organize my wardrobe! My architectural designer,
Kim Lewis
, and I came up with a color palette of light gray, white and a pop of orange, inspired by Hermes himself. Nicole designed a layout, centralized around a stunning island. Drawers have movable dividers to customize the storage options, and a lockable drawer front feature for jewelry.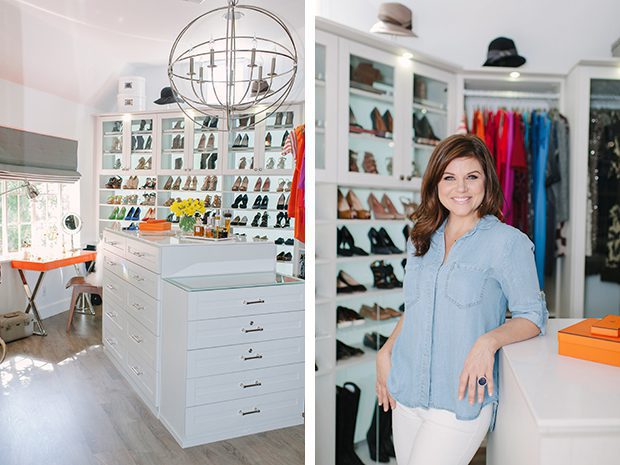 Glass front cabinets were perfect to store more valuable clothing, keeping dust away. I especially love the valet rods to hang the next day's outfit on. They included upper cabinets for handbag display, hooks for bags and open shelving for folded jeans and work out attire. Built in hampers took the eyesore out of laundry. One hamper is dedicated for dry cleaners, which I really appreciate the extra thought for saving time in sorting.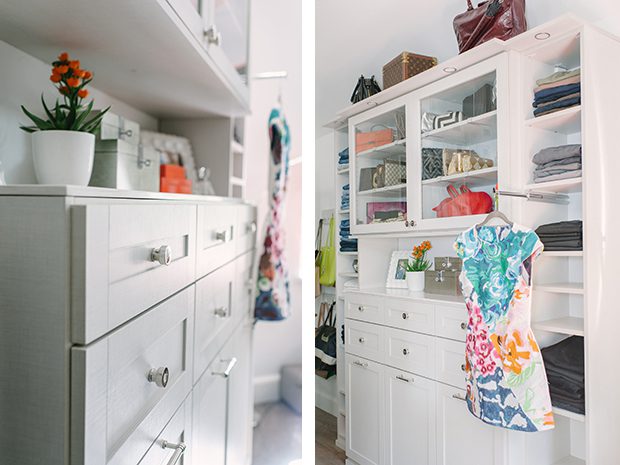 Probably the most beautiful feature California Closets included is the backlit shoe shelving. My closet seriously feels like a boutique! It's so much easier to find things in this space. I was so impressed with the level of professionalism from the design phase to installation. The way we use our closets in any given day is different for every person. The design and installation team asked detailed questions to really make the space function for my needs. The California Closets team thought of everything!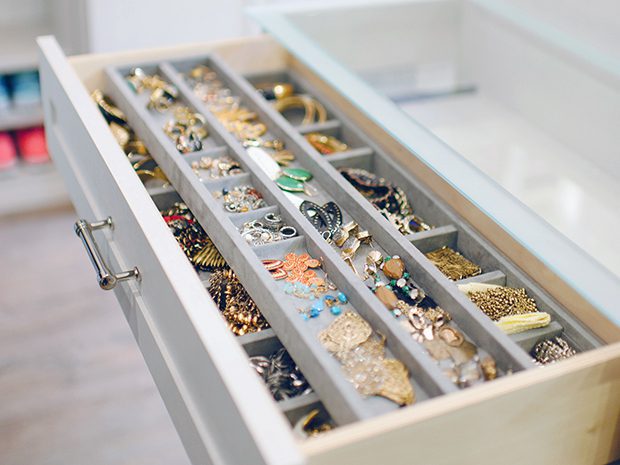 The result of this new closet is not only perfection in organization, but stunning in all the details, finishes, hardware and overall package. My closet feels like it's own room in the home! With a growing family, the timing in newfound organization could not have been better!