Tastemaker Q&A with Celebrity Interior Designer Mat Sanders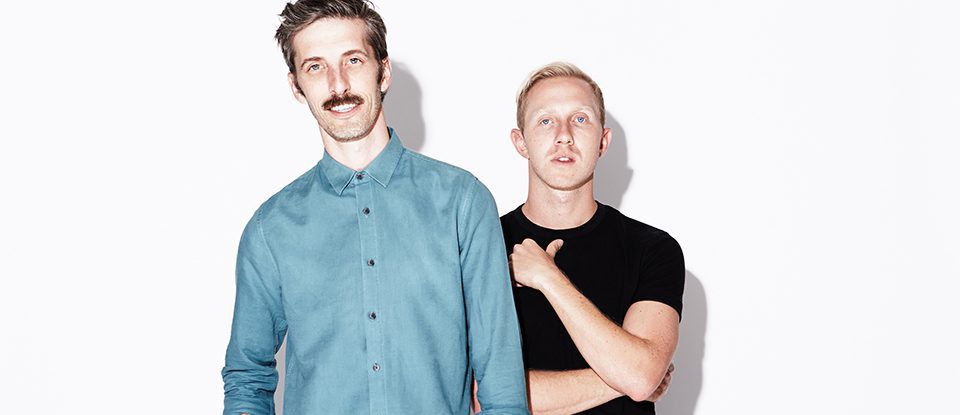 Mat Sanders is the co-founder, with partner Brandon Quattrone, of Consort Design and creative director for MyDomaine, the digital destination site for chic, everyday lifestyle, beauty and inspirational decor. Sanders spoke with California Closets to tell us what launched his career in design, how he approaches celebrity client projects and some highlights of his work along the way.
Thanks so much for talking to us at California Closets. Before we discuss your design philosophy and the wonderful projects you've done for celebrity clients, will you tell us how it all started?
My big break came via the editorial side of the design industry. I was living in New York City in a 250 square foot apartment that I decorated in an over-the-top nautical theme, sourcing everything from flea markets in summertime seaside towns. It was rather Ralph Lauren meets Pee Wee's Playhouse. Apartment Therapy featured the space on the cover of the Big Book of Small Cool Spaces and offered me a job as their market editor. From there, I helped Condé Nast relaunch Domino Magazine and then was swept away to Los Angeles to help conceive and launch Domaine (now MyDomaine). Throughout it all, I would receive so many requests for design jobs that I started my own firm with my partner called Consort Design.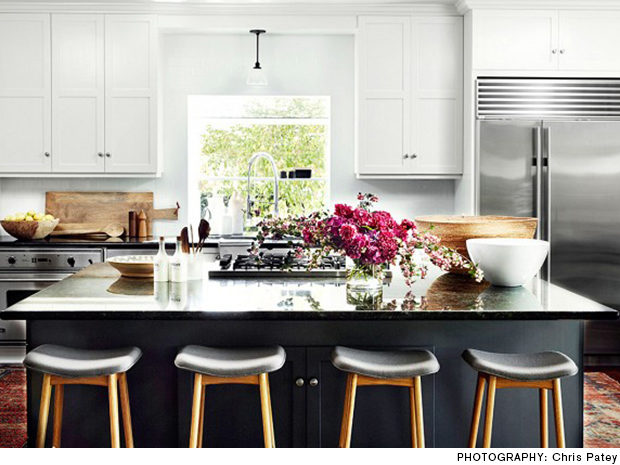 Your work on Lauren Conrad's office was gorgeous. Tell us about your favorite sourced piece and how you worked around the restrictions of a rental space.
Working with a rental on a small budget, we were forced to get creative. My favorite feature was the floor-to-ceiling upholstered pin board. The materials cost next to nothing and the install was very rental-friendly, as it only required a few screws in the wall.
From Fire Island, New York, this summer, you posted some wonderful shots to your Instagram feed. How does the East Coast differ from your life in LA in terms of design inspirations?
In California, it's all about open space. In New York, it's all about packing apartments full of furniture. What I love most about East Coast design are the solutions people are forced to dream up in order to make the most of their small spaces. I try to bring that layered look to the work we do in California, too. What can I say? I like a lot of stuff!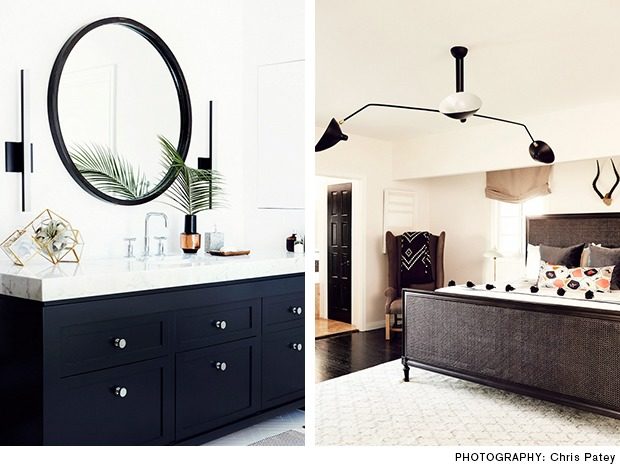 Another of your celebrity clients is Jessica Alba. When she commissioned you to redesign her home, what inspired you both?
Jessica is such a dream client because she trusts you wholeheartedly. She's very inspired and has a great vision. She knew she wanted the home to feel like one of her favorite boutique hotels, Gramercy Park Hotel in NYC. Once the vision was in place, she really just let us fly with the idea. She didn't want to see the space until it was complete, so she could have her own "HGTV moment" on seeing the reveal for the first time.
Who would be your dream client — whom you haven't already worked with? Anyone — dead or alive!
Ernest Hemingway. His Key West home (which is now a museum) is one of my favorite places in the world. I love his style!
When you start working with a new client, what are the three things you tell them about the way you work?
1. Trust your instincts. If you like something, don't hold back. We're here to give you the chicest version of yourself.
2. Don't worry. We'll tell you if something is totally ugly.
3. Stand back on install day because we decorate like it's an emergency.
Finally, what is it about interiors, beauty, order and simplicity (or exuberant abundance) that designs better lives?
Your home is where you begin every day. It is the ultimate reflection of who you are, so it's important to make that space both beautiful and personal.