One Year Later: Catt Sadler's Custom-Designed Closet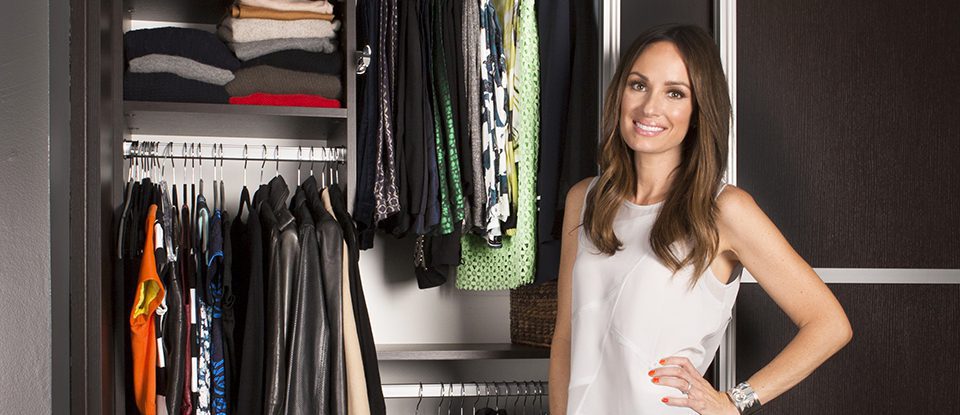 E! News correspondent Catt Sadler looks back on one year with her California Closets and how they've helped her to stay organized.
Being a busy mother of two and working full-time in the entertainment industry means staying organized and being efficient with my time, especially when it comes to getting ready for the day. My closet was an area of my home I knew desperately needed an overhaul to keep up with my lifestyle, but I wasn't sure where to begin.
That's when I reached out to California Closets' design experts to help me tackle this project.
Before working with California Closets, I had clothes everywhere. From my shoe collection to my favorite dresses, everything was out of order and it made getting ready not only time consuming, but frustrating.
The designers at California Closets were able to come into my home, assess my needs and create a custom design that matched both my organization needs and my personal style.
Staying organized one year later
When I first unveiled my closet on Elle Decor and Domaine Home, I was unsure if I would stay organized.
It's now been a full year since California Closets came into my home and I'm happy to say that my custom dream closet has remained organized despite my seasonal wardrobe transitions, unpredictable work schedule and life changes.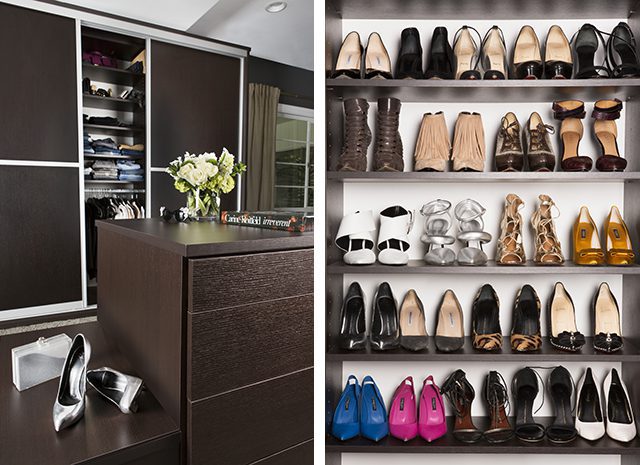 What I've learned along the way
Purge what you don't wear: Enlist a "tough love" friend or a personal style expert to walk you through what to keep and what to give away. If you haven't worn it in two years, let it go.
Give your shoes a proper home: Every shoe needs a home! Vertical shelves get your shoes off the floor and put them in your line of sight. If you're running out of space on your shelves, try storing shoes heel to toe to make room for additional pairs.
Categorize your clothes: Arrange clothing by type, like dresses, shirts and pants, and then by color. This way you can see exactly where everything is in your closet and can easily put things back when they come back from the cleaners or you're done doing laundry.
Don't forget about your jewelry: A custom closet works because they create a space for every item; a jewelry island comes with velvet-lined drawers that provide the perfect space to keep your accessories safely stored, organized and on display.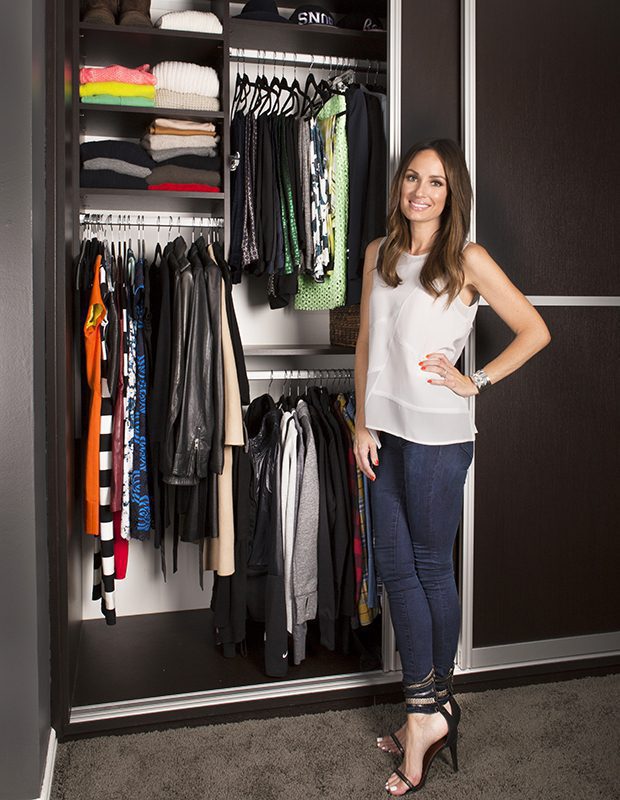 We all know getting organized is half the battle; it's staying organized that is the hard part. I hope my story and these tips will inspire you to design a custom closet of your own! Trust me, from a working mom of two, it's worth it.