Design Q&A: Kim Lewis, Interior Designer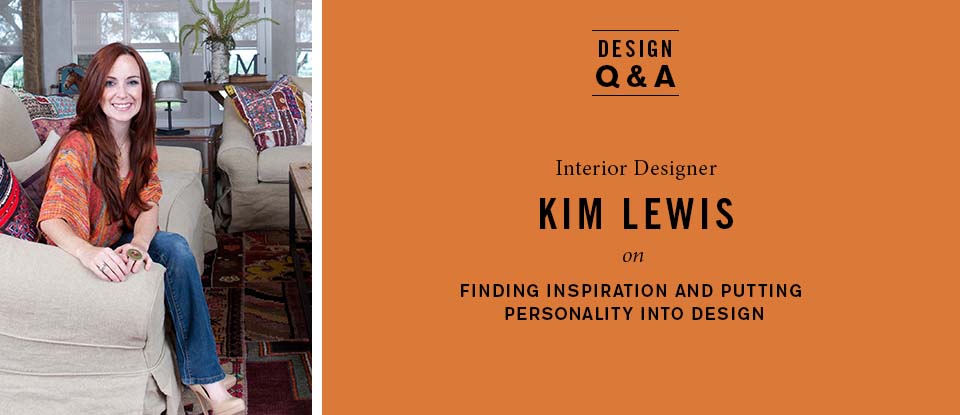 Meet Kim Lewis, former production designer for ABC's "Extreme Makeover: Home Edition" and founder of Kim Lewis Designs.
In six years with the primetime network show, Kim designed the architecture, exteriors, interiors and landscape for over 120 custom homes in 41 states. Most recently, Lewis is taking her passion for design overseas to assist in creating an art center in Ghana, West Africa for kids who were rescued out of modern-day slavery."
Lewis also worked with a famous singer-songwriter and her rodeo cowboy husband on architectural and interior design work. California Closets worked with Lewis to build custom closets for the celebrity couple. Lewis' work on this project was featured in People and InStyle magazines.
Check out what Lewis has to say about finding inspiration and putting personality into design below.
What does good design mean to you?
Above all, good design should be meaningful, purposeful and should be unique to the individual.
Of course, function and form should meet somewhere in the middle to create a good design, but I like to believe we should take design one step further. Design should inspire and lift our spirits. Design should make every day life around us a little easier, and a little more fun. Design should be used as an opportunity to say something about ourselves. Most of all, design should have character.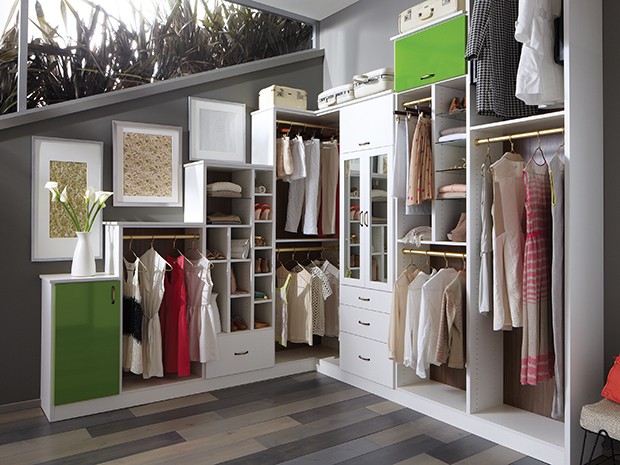 What do you see in your daily life that inspires your sense of design?
When I'm commuting from one place to the next each day, I pay attention to the details around me. Patterns, colors, textures — my eyes are constantly bouncing around.
I am inspired by the cycle of fashion, trends, architecture and even antique cars. I love the idea of resurrecting a trend from past decades and making it applicable to our generation.
What's your favorite trend in home design right now?
My favorite trend in home design right now is this movement of homemade furniture and shelf lighting pieces. Etsy.com has really bred a new passion for people to get creative in their own home and rely less on the lifestyle "packages" retail stores present. There is a new generation of people that won't settle for cookie cutter. It's a happy time to be in design.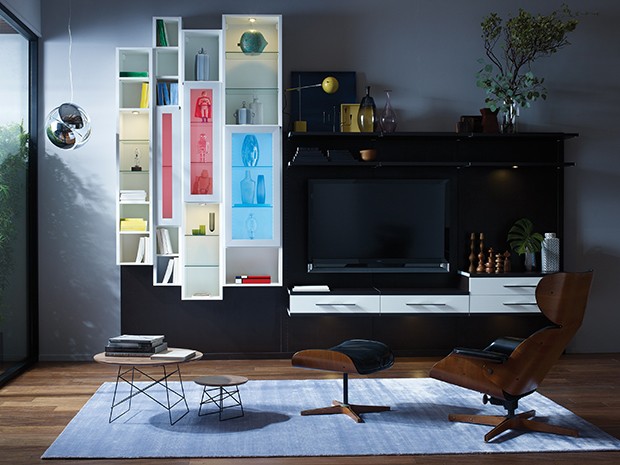 How does your own home design reflect your aesthetic?
My husband and I live in a bungalow in Venice, California. It's super small, but just right. We've used the space efficiently.
The style of the interior of my home is "industrial eclectic." I appreciate a mixture of industrial textures like metal and aluminum with softer vintage finds, like an antique 1920s Moroccan rag rug. Originally from Texas, I always crave a punch of rustic, so over my dining table is an aqua barn light pendant. (My dining table is actually just a desk from West Elm because our dining room is so small). For ambient lighting, I have a cluster of five Mason jar lights suspended over the sofa. My grandmother cooked new potatoes with mason jars, so it reminds me of her.
My favorite part of the house is the porch: we hung clear globe string lights across the porch, added cement planters, a hummingbird feeder and a bonfire pit to cook s'mores in. The past six years I've been on the road, as the production designer for ABC's "Extreme Makeover: Home Edition." Now I am finally home and nesting in our own space.
What's the one piece of advice you'd give readers for designing their home?
Think about the things that make you happy, and don't be afraid to take a risk.
Before you go to any store, make a list of items that remind you of some thing, place or person you love. Your home should be an oasis. If you live in Minnesota, but you want to feel like you're at the beach, go with a coastal interior. If your favorite color is lime green, use lime green. The bottom line with designing your own home is just be yourself.