A Walk-In Closet Transformation: Where Fashion Meets Functional Glamour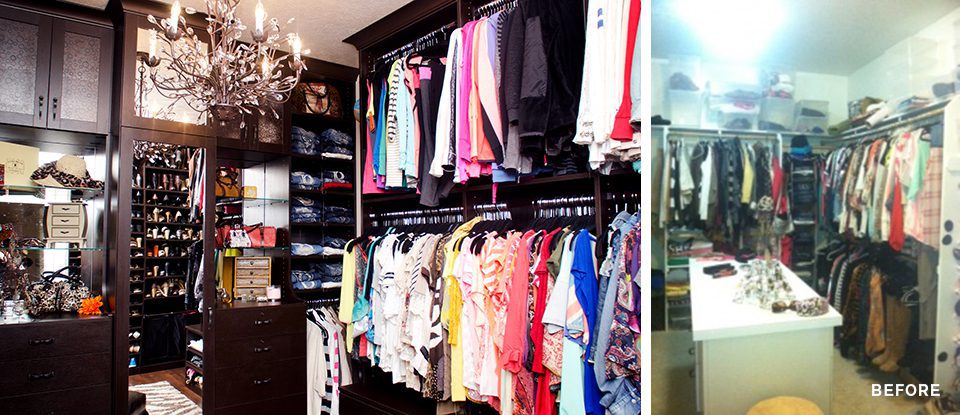 Sometimes, what you see is what you get. This was the case with the Merediths — they needed more room in their closet, but didn't want to pare down their belongings or move walls to create a bigger space.
The clients, a husband and wife team, each had their own set of priorities. Mr. Meredith's focus was on accessibility so he could easily locate exactly what he required each morning before work. Mrs. Meredith, on the other hand, desired more space to store her growing collection of shoes, clothes, and accessories. The couple agreed that Mr. Meredith would sacrifice space in their renovated closet as long as he could efficiently find what he needed.
California Closets design consultant Erin Moore met with the Merediths in their home for their initial consultation. The first order of business was to go through the closet piece by piece to determine exactly how many suits, slacks, tops, dresses, shoes, and ties Moore had to account for in her design. Once she knew exactly what she was working with, as well as the couple's constraints, Moore developed a plan that perfectly met their needs.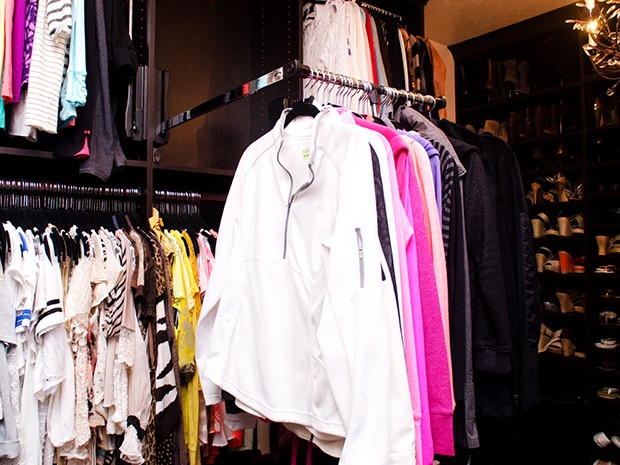 The key to Moore's plan was to utilize the closet's vertical space, which wasn't currently being done. Once the usable storage area was raised to the closet's ceiling, the couple worked with Moore to find the perfect balance of shelving, drawers, and hanging space based on their clothes and accessories. Two much-needed additions were cubbies underneath their hanging space and dedicated shoe shelves.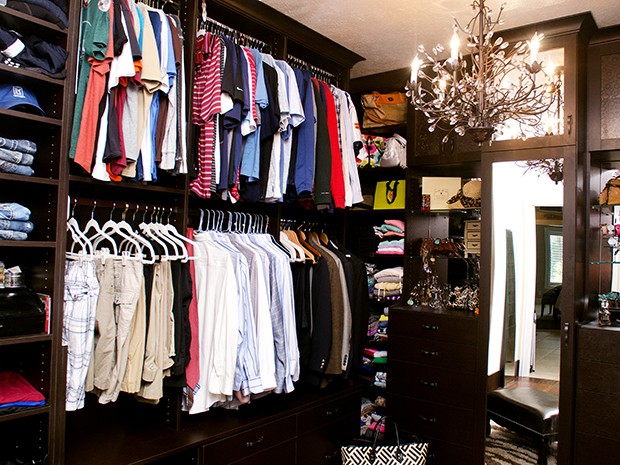 After the bones of the renovated closet were set, it was time to decide on the fun details of the closet that met the couple's aesthetic. They opted for glamorous touches, including glass shelves and cabinet doors, decorative panels, and one full-length mirror.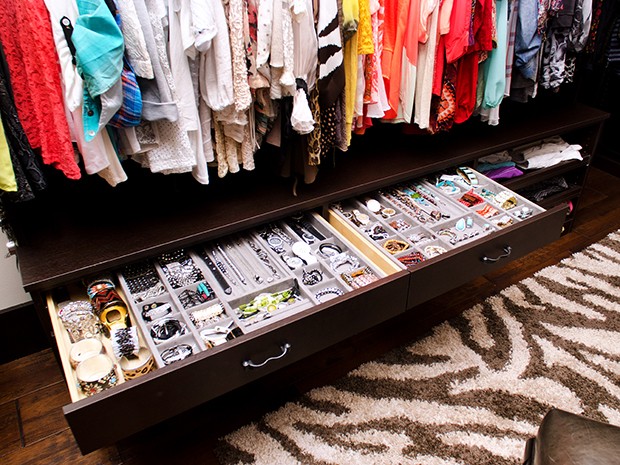 The Merediths were elated with the outcome of their walk-in boutique closet. Without knocking down walls, they were able to add ample space and style to their previously dull and crowded closet.